This is my first post and think it is a wonderful idea. I love taking photos and have so many on the computer I had to remove them onto a hard drive as they filled the memory!
This Linky is hosted by Lucy over at

Dear Beautiful Boy

so pop over and have a look through her other wonderful photos. You could also join in. This weeks theme is "EYES" and ends on Monday so there is plenty of time to get snapping! (Next Tuesdays theme is "WATER" so you can plan ahead if you'd rather!)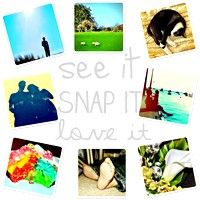 Well for my first post I can't really have anything other than Kat Sighs, er... I mean Cats Eyes, can I?!
I took this photo in January this year on a trip to London Zoo. I took several hundred photos that day and this is my favourite. I have it framed at home.